BARGE Chip Set!
Below is the artwork for the

BARGE

2013 Souvenir set.

You do not order the set from Nevada Casino Chips, instead you order from the Web site linked below:

Big August Recreational Gambling Excursion

(Held around the first week of August every year in Las Vegas)

Theme for the 2014 BARGE Chip Set comes from the luckiest outcome of a hand in the 2013 BARGE NL Tournament.
The 2013 BARGE NLHE Champion, David Lawful, worked with the BARGE Chip Committee to develop a very unlikely set of chips.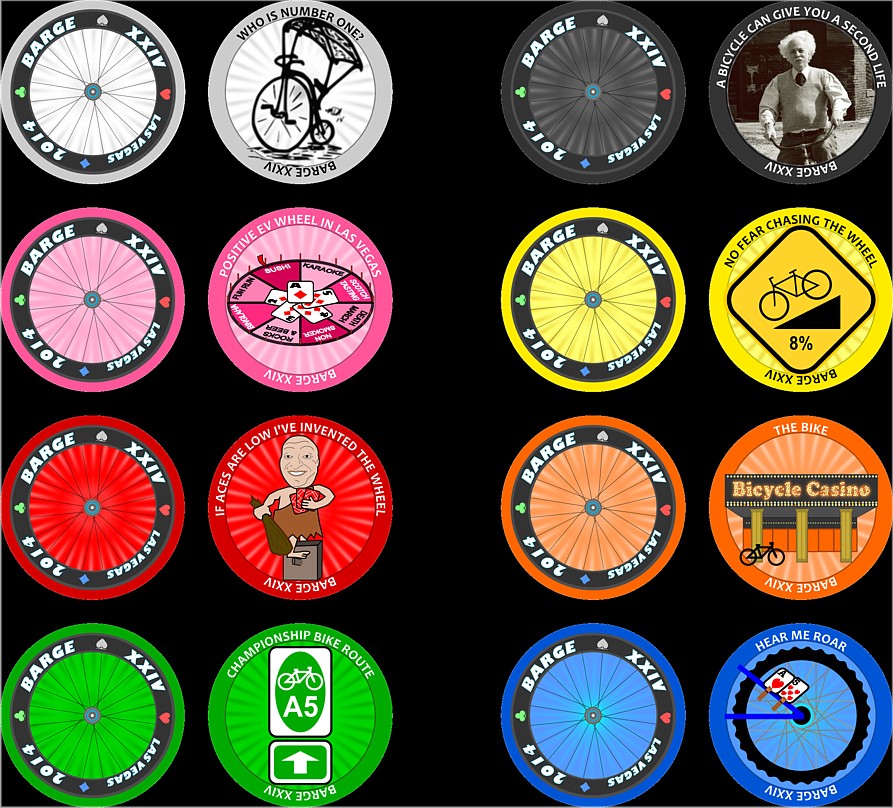 BARGE Chip Committee

Chairman - Randy Collack: randyc@mybluegrace.com
Andy Hughes: AndyHughes@NevadaCasinoChips.com
Michael Brennan: mbrennan@brennansoftware.net
David Lawful: davidlawful@email.msn.com
Russ Fox: rcfox@claytonservices.com
Paul Stine: paulstine@verizon.net
Kevin Un: kevinun1@comcast.net
Mike McBride: adbhowler@comcast.net
Although he has "retired" from a position on the BCC, Tom Sims (TomESims@cox.net) was an active member and participant in the design and marketing of the BARGE 2000 and 2001 chip sets. He also provided a seasoned perspective on the BARGE chip tradition.