Grand Opening & Anniversary Chips

Nevada Grand Opening & Anniversary chips in various denominations.
All of these chips are older chips released in past years.
All of the chips below are in UNCIRCULATED condition.
The price of each chip is listed in red.

Domestic
postage is included on ALL orders



Direct Fit AirTite Chip Holders are now available from Nevada Casino Chips at $1 each!

Click on any highlighted text below to view a scan of that chip.
To return to this page use your browser's back button.


The

sign indicates a chip added during the current month.

Cannery 1st Anniversary (2004) $5 $7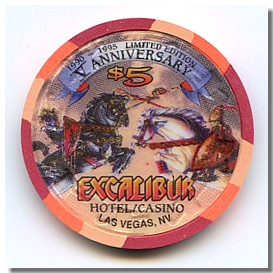 Fitzgerald's 10th Anniversary (1998) $5 $7
Flamingo 60th Anniversary (2006) $5 $7
Hacienda (Boulder City) Grand Opening (1999) $5 $8
Jerry's Nugget 40th Anniversary (2004) $1 $4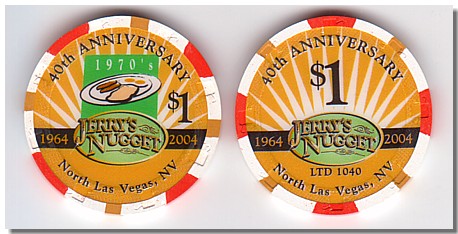 Jerry's Nugget 40th Anniversary (2004) $5 $7
Longhorn 8th Anniversary (1997) Numbers Vary $5 $7
Longhorn 9th Anniversary (1998) Numbers Vary $5 $7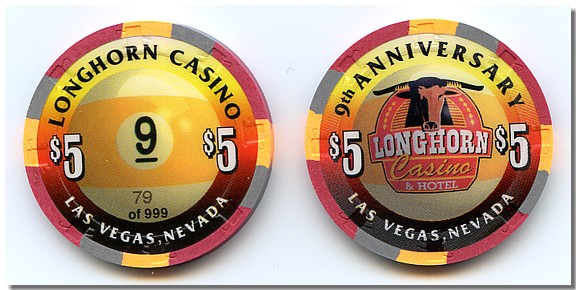 Longhorn 15th Anniversary (2004) $5 $7
Luxor 3rd Anniversary (1996) $5 $7
Mandalay Bay Moorea Grand Opening (2007) $5 $8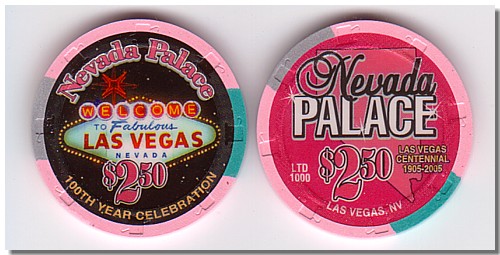 Palazzo Grand Opening (2007) $5 $8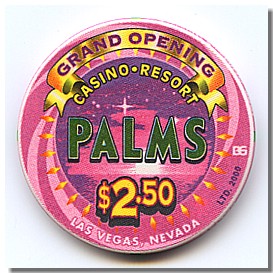 Planet Hollywood Grand Opening (2007) $5 $8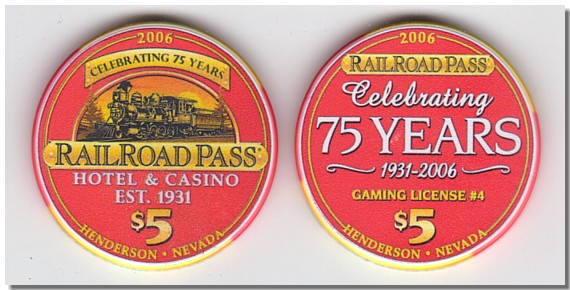 Silverton 10th Anniversary (2007) $5 $8
Silverton Poker Room Grand Opening (2005) $1 $3
Silverton Poker Room Grand Opening (2005) $5 $8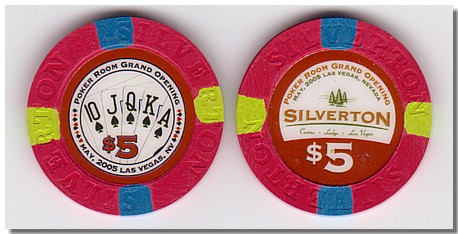 Terrible's Grand Opening (2000) $5 $8
Texas Grand Opening (1995) $5 $8