Memorabilia

If you have any type of Nevada Casino Memorabilia to sell or trade for chips please me!



This is a Whiskey decanter commemorating the Cyrus Noble Mine in Searchlight, Nevada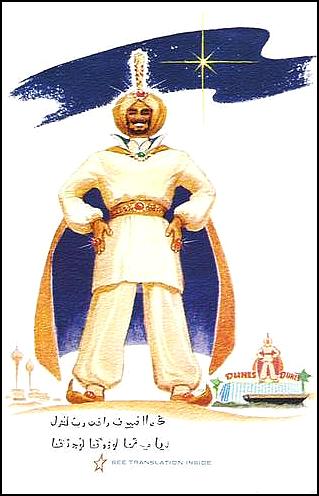 Above is the front of a Dunes Christmas card from 1958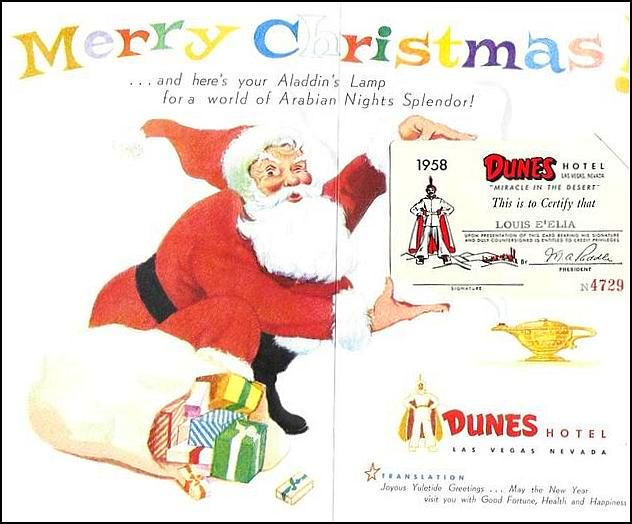 Here is the inside of the Christmas Card with an early Hotel type credit card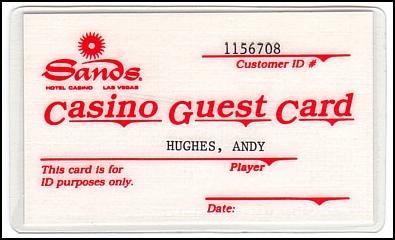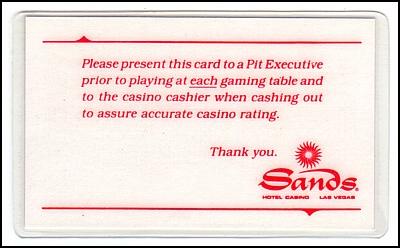 Sands Casino Guest Card from 1994 shown front & back!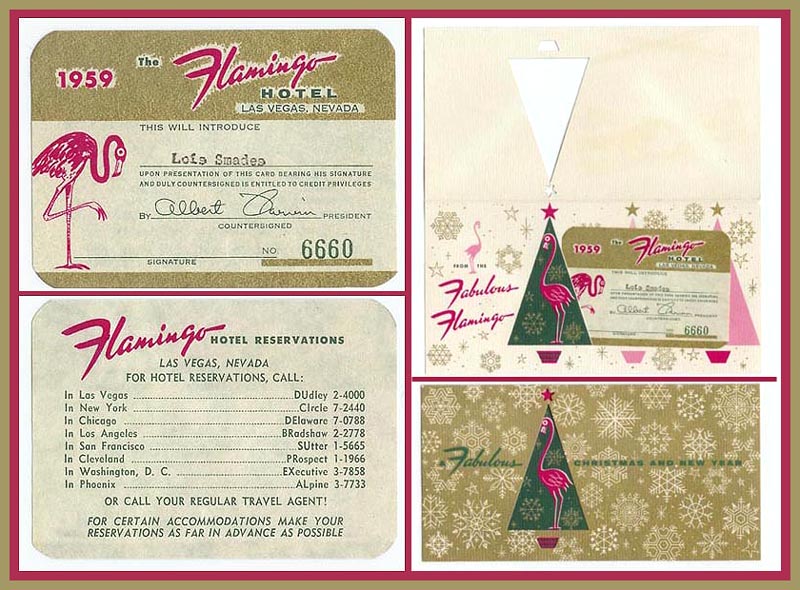 Flamingo Hotel credit card from 1959!
Harolds Club calendar from 1958!