Photos below are from Carol Susong's trip with Smiling Greg to the Holy Land.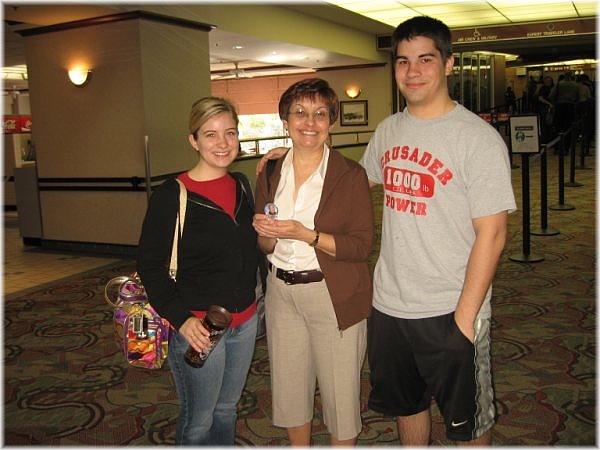 Smiling Greg with Lauren, Carol & Robert at the Wichita airport.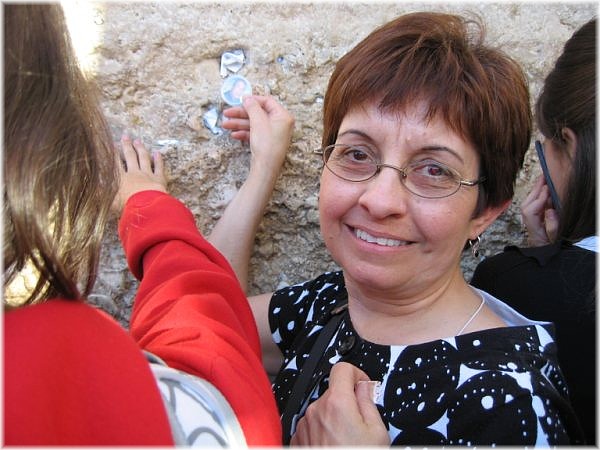 Wailing Wall.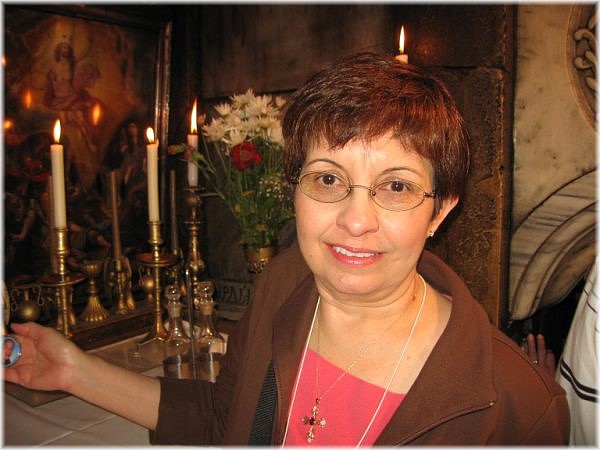 Tomb of Christ.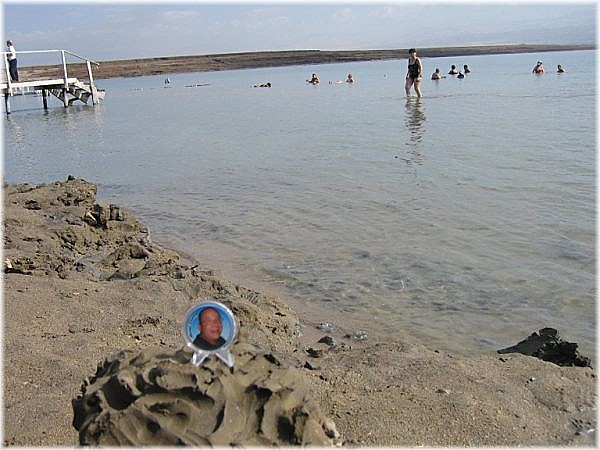 Smiling Greg watching the babes at the Dead Sea.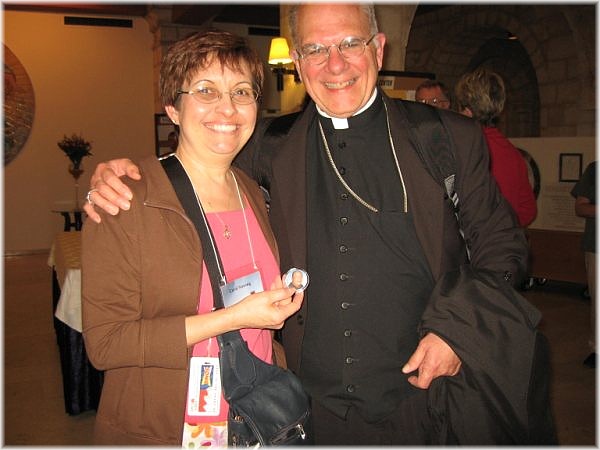 Carol & Smiling Greg with Bishop Pepe of Las Vegas.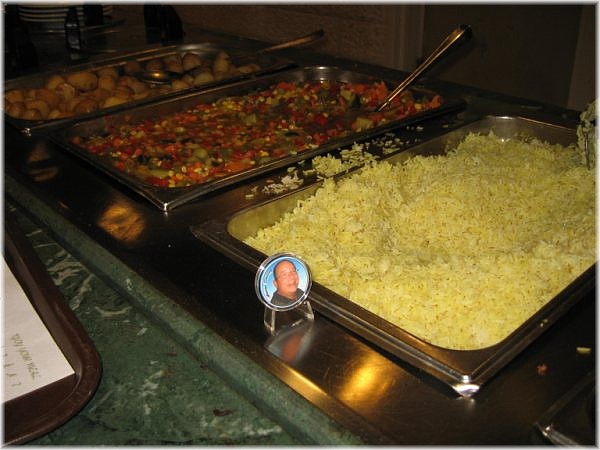 Smiling Greg's grazing at the buffet.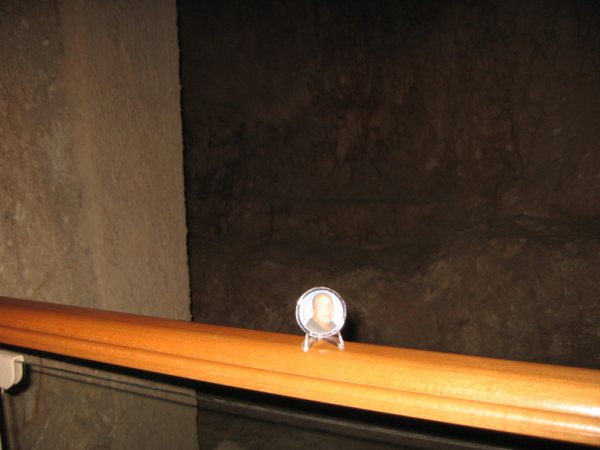 In the jail where St. Peter was chained.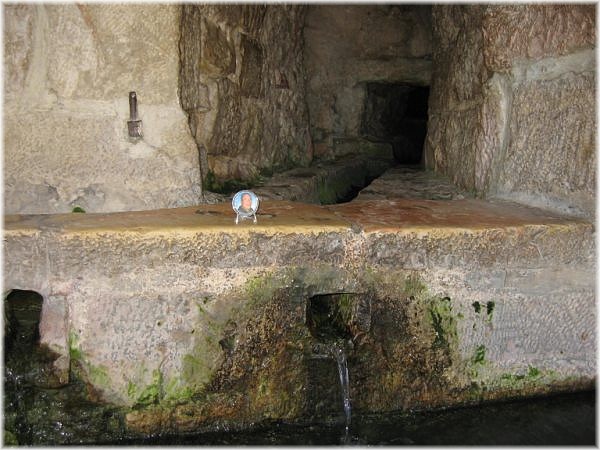 At Mary's well.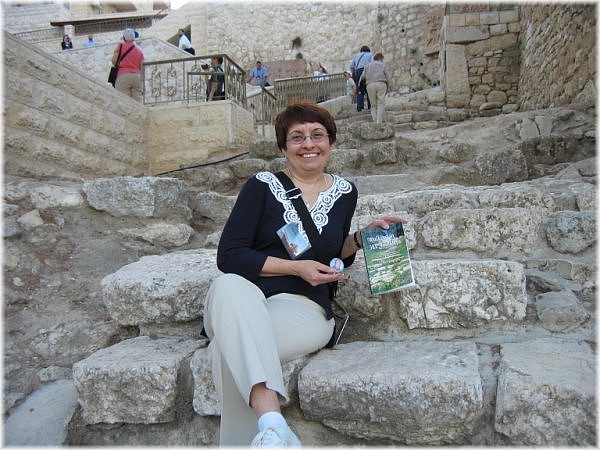 On the steps leading to Caiaphas' house.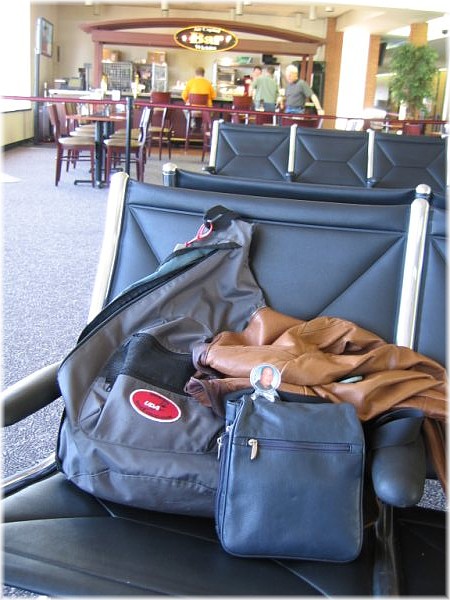 This photo is a humorous nod to Greg's pick-up line to me way back when we were dating. I was working for Greg's partner, orchestrating the monthly Sonic managers meetings, and would leave my purse at the table confident no one would disturb it. Each time I'd return to the table, there would be Greg, telling me he'd been watching my purse for me! Well, his line must have worked because we married 6 weeks after our first date and crossed the 28th anniversary this past August.

Post your photos with Smiling Greg to the The Chip Board. I will then save them from there and upload them here.
If you have any questions you can E-Mail me at: AndyHughes@NevadaCasinoChips.com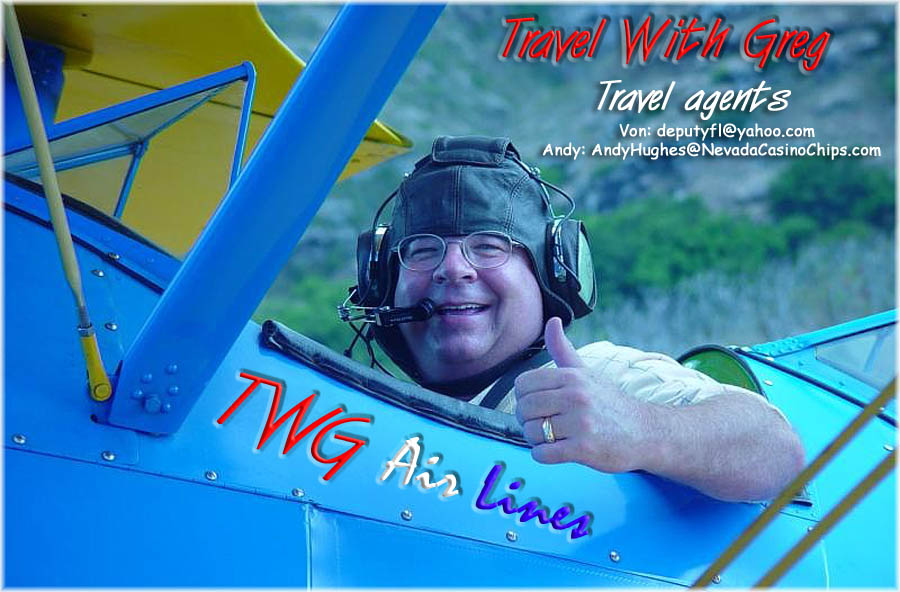 Below is the list of those who have asked to have Smiling Greg visit them so that they could go check out the casinos!
Keep in mind that this is an ongoing trip & could very well take a couple of years. Smiling Greg WILL visit all of you below sooner or later.

If you would like to be added to the list just E-Mail me & let me know. Send the E-Mail to:
AndyHughes@NevadaCasinoChips.com
To those listed below...Please use delivery confirmation when sending out Smiling Greg to someone else!

Tarl Cooley - Nevada tarl_cooley@yahoo.com
Erik Dauplaise - Rhode Island erik24@cox.net
Brian Cashman - Rhode Island MR-SPLASHBAR@comcast.net
Steve Chiruck - Canada schiruck@hotmail.com
Debra Meister - North Carolina debrameister@hotmail.com
Mike Poole - Texas mwpoole@poolenet.com
Dennis Shoop - Ohio dennisshoop@yahoo.com
Tom Leggio - Florida tomleggio@gmail.com
Tom Hanson - Washington thans85@hotmail.com
Craig Willardson - Washington coinopcorner@gmail.com
Paul Biggs - Missouri mrpbiggs@sbcglobal.net
Tyrus Mulkey - Texas tyrus@tyrusrex.com
Norm Botoshe - Minnesota jdubs19@msn.com
Lance Robertson Sr. - New York lance@chipsnstuff.com
Don Logerwell - Nevada donlogerwell@comcast.net
Joel Bloom - California jlb3478@yahoo.com
Todd Desnoyers - Mississippi dtdesnoyers@hotmail.com